Thursday Michael, Niels and myself represented the Danish Ubuntu community at a conference about open source software in the public sector.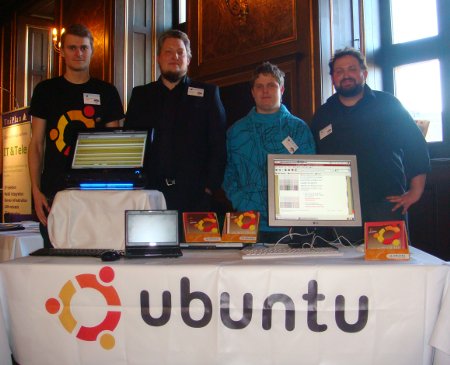 From left to right: Me, Michael, Louis and Niels.
We shared a community booth with the nice people from the Danish OpenOffice.org and Mozilla communities.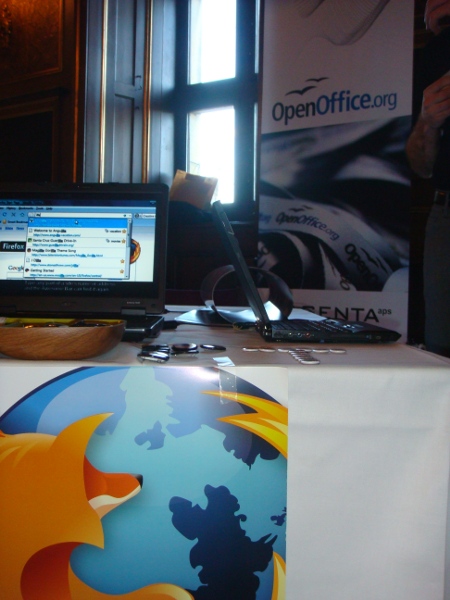 The conference took place at the historic Børsen.
We handed out all our remaining 8.10 desktop cd's, got to talk with a lot of people and I believe we managed to convince a few people that Ubuntu (and Linux) has come a long way the last couple of years. Unfortunately I wasn't quick enough to get a picture when one of the speakers, Christian Lanng, booted his laptop while it was plugged into the projector and revealed that he is in fact running Ubuntu.
You can find resources (presentations etc.) from the conference and discussions of the conference at Digitalisér.dk (in Danish).