We have Jam in Denmark as well. We just call it Marmelade.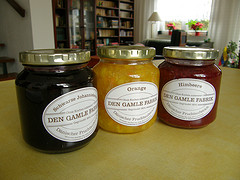 We meet at Carlton at 10 o'clock Saturday September third.
Anyone is welcome, no special skills required. If you would like to test the latest Ubuntu Oneiric Ocelot you should come by. (At that time Beta1 should just have been released for your testing pleasure.)
If you would like to work with translations, that is an option too. There will be people present with experience in that area if you need a quick introduction.
The jam is also a great opportunity to learn about working with bug work in Ubuntu, and how we use Launchpad to do bug-work.
If you happen to be somewhere else than near Copenhagen during the Global Jam, but still want to participate, take a look at the list over here, where all the jams from around the globe are listed: http://loco.ubuntu.com/events/global/1011/detail/.
If there is no jam near you, get in touch with your local LoCo team and talk to them about the possibility of having a jam. It doesn't need to be big, fancy and 100 people. I know from experience that a few people meeting in a living room to jam can be a positive experience.
Image by: tyo.. The labels are actually in German, but I didn't want to use more time looking through Flickr.