I just upgraded this blog to WordPress 2.8. As a reader, you properly won't even notice, but as a publisher it seems I will now have smoother access to themes and widgets. See this video for all the goodness.
The upgrade was more easy than ever. I just clicked twice in the web interface, and it was done.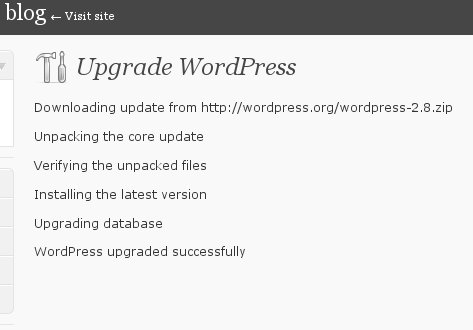 How easy is that?!? Great work from WordPress!