I saw Naomi Klein talk about her latest book, The Shock Doctrine today.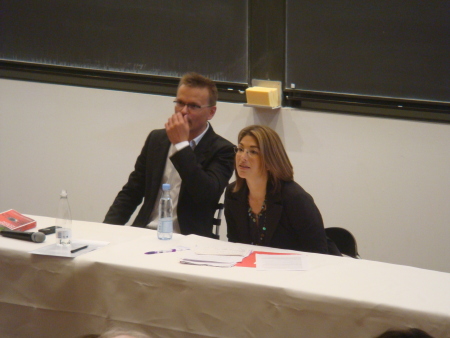 Her focus during the talk today was mostly on recent events in South America, Iraq and Sri Lanka and not so much on the historical background.
The auditorium at the Copenhagen Business School was completely packed and given the limited time for general questions and comments at the end of the talk I found it strange that relatively long time was used for introduction and promotion of the specific institute that had managed to get Naomi Klein to stop by the CBS and give her talk.
I haven't yet had the pleasure to actually read any of her books, but I did find the talk she gave today very interesting – although a bit scary. But I guess it is better to be informed and scared than live on in the bliss of ignorance – if you are informed you are harder to bring into shock.