D. 5. september er blevet valgt til officiel flagdag til ære for danske soldater udsendt siden 1948
Som modstander af krig og dansk deltagelse i besættelse af andre landet syntes jeg selvfølgelig at det er noget pjat, at soldaterne skal have deres egen flagdag.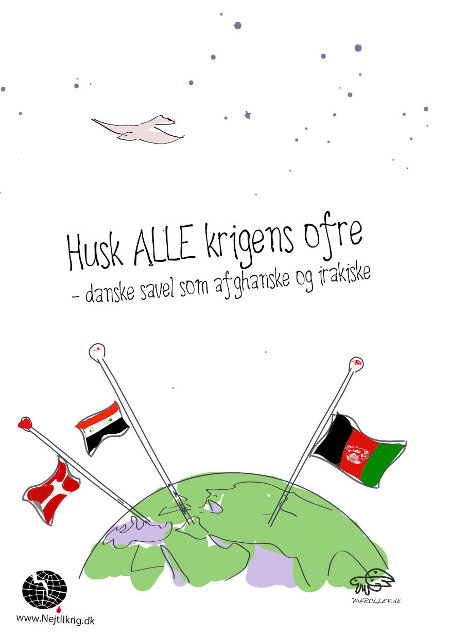 Nej til krig har i den forbindelse lavet ovenstående plakat – lige klar til at printe ud og hænge op og Aldrig mere krig skulle have en avis annonce undervejs. Den skulle dukke op i en avis nær dig d. 4 september (altså dagen før den officielle flagdag).