After some mental back-and-forth I have finally decided to add a Google +1 button, a Facebook Like button, and a Flattr button to this blog.
You can see them in the right hand sidebar, and they look like this:
The arguments for (that finally got me) are quite simple: I wouldn't mind more traffic to the site, and if someone out there finds the text and content I produce interesting enough to find it worthy of a donation, that would be fun too.
I don't expect to become rich off the Flattr thing (I'm actually quite curious if any donations will be made at all…). I am also very interested in seeing if the two social-media-website-buttons will actually bring any (new) traffic my way, or if they are just a wast of space and pixels.
The arguments against are these: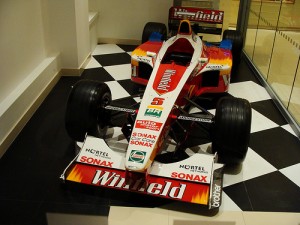 I feel they make the site look cheap. This blog is not a formula-1 racing car, and as such should not have stickers from sponsors and similar pasted all over it. To be honest, that is my primary argument against. So, deep down, it comes down to my own vanity (on my blog's behalf).
The second thing is privacy of my viewers. Although browsing the internet anonymously this day in age requires the user to take many precautions (like using Tor or similar), I still feel that the average user should be able to visit my blog, without Google, Facebook or Flattr knowing about it. With the current buttons (on this site, and any other site that has them) Google, Facebook and Flattr will receive information about each and every visit to this blog. Furthermore, if the user is logged in to any of those services, those companies will have the user info connected to the particular visit. But since it happens everywhere else, I figure it's cool here as well.
Feel free to share your thoughts on the use of these (and similar social media buttons) in the comments below.
Photo by: Ben Sutherland